Avis Chauffeur: chauffeur-driven coaches
For your transportation of groups, in any destination, the range of luxurious coaches provided by Avis chauffeur replies to every needs you may have in terms of shuttles and business services.
Because the coach is the most flexible and economical solution for group tours, Avis Chauffeur offers all types of coach hire from everywhere you like. Do not hesitate to contact us with any questions concerning your needs in this matter.
Specialist in the high-end transport of persons by coach, Avis Chauffeur offers the rental of coaches for sightseeing and excursions. But also offers a service adapted to companies seeking an irreproachable quality of service.
GET AN ESTIMATE
CALLBACK REQUEST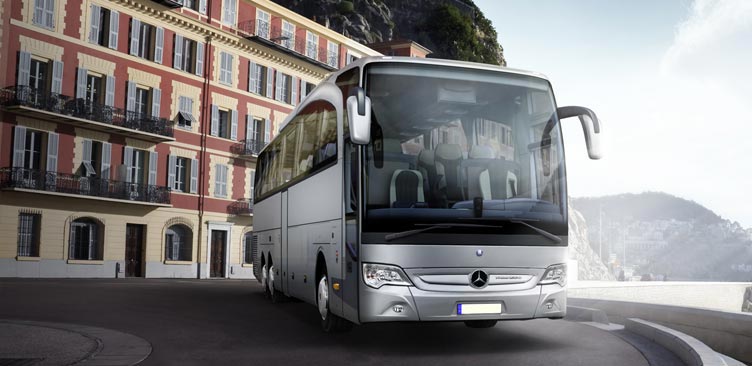 Chauffeur-driven coach Mercedes Tourino
Mercedes Tourino - 24 to 30 seats | Descriptive



With a maximum capacity of 30 people, the Mercedes Tourino model is adapted to your sporting and cultural events. The technology of its interior is the guarantee of a precise and prestigious transport.


Amenities : up to 3 face-to-face tables • Fridge • Toilets • CD/DVD player • Microphones • WiFi • Kitchenette
| | | |
| --- | --- | --- |
| 24/30seats | 22 bags | n/a |
| CO² 300g/km | Gasoline | Air conditioner |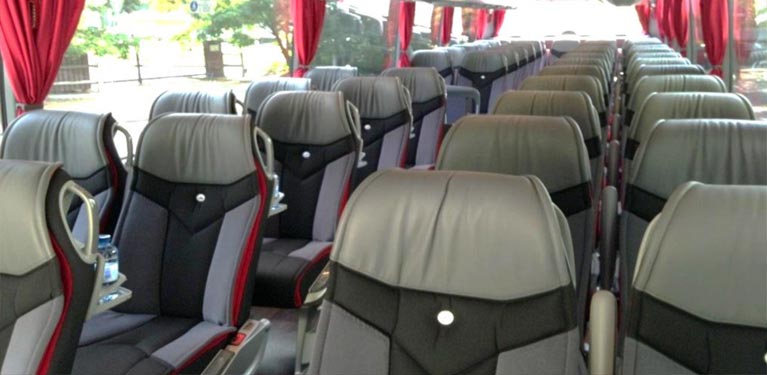 Chauffeur-driven coach Mercedes Travego
Mercedes Travego - 41 to 50 seat | Descriptive



Discover a high-class coach for groups up to 50 people. A customized model for the transport of your guests and trips in France and abroad.


Amenities : up to 4 face-to-face tables • Fridge • CD/DVD/USB player • Microphones • USB sockets • 220V sockets • HDMI or VGA sockets • Toilets • Reclining seats
| | | |
| --- | --- | --- |
| 41/50 seats | 50 bags | n/a |
| CO² 300g/km | Gasoline | Air conditioner |
We offer you chauffeur-driven coaches solutions. Call us now for more details: +33 1 45 54 33 65.
(cost of a local call within Metropolitan France)
OUR EXPERTISE
True workspaces for our customers, Avis Chauffeur coaches are equipped with a WiFi network, video broadcasting systems, Hi-Fi systems, air conditioning, tables and shelves, minibar and Toilets. With exceptional 30 to 50-seater coaches, choose the service quality Avis Chauffeur for all your group transportation needs.
Our vehicles with drivers meet your requirements in terms of comfort and safety and are equipped with active and passive safety. Avis Chauffeur coaches have leather or velor interior seats.
In all coaches provided by the chauffeur service Avis Chauffeur you will systematically find:
Bottles of mineral water
Tissues
Umbrellas
In order to offer optimum comfort and to guarantee maximum safety on the road, Avis Chauffeur fleet is renewed every two years. With this in mind, Avis Chauffeur is committed to evolving its vehicles towards ever more environmentally friendly solutions that use low-emission fuels and EURO VI motorisation.
Find out more about our long-term offer.
Avis Chauffeur offers you long-term solutions. Call us now for more details: +33 1 45 54 33 65.
(cost of a local call within Metropolitan France)